With our SiMeter OCR solution we are able to read 99,9% of the pressure gauges.
SiMano for pressure gauges
SiMano OCR smart reader is designed as an effective add-on device to the current pressure gauge. By direct camera reading, together with the AI chip Deep learning/ recognition mode, it can recognize the number/ pointer position on the meter offline, and transmit the numerical results wirelessly. Supporting NB-loT modules for data remote transmission, it enables the centralized management of pressure data.
Core Strengths
Local identification: proprietary technology, to achieve the digital identification on the meter.
AI chip: AI chip independently developed with patents to realice chip-level image recognition algorithm.
A variety of outputs: data reading directly from the device, small size binary diagram and clear original diagram can be provided to meet different network and compatibility requirements.
Data storage: the meter can store the historical data, and the historical data will not be lost when the network is cut off.
Compatibility: applicable to any type of meters, suitable for different manufacturers, different models of meter installation.
Easy installation: easy installation for one person, no need to stop water and power supply.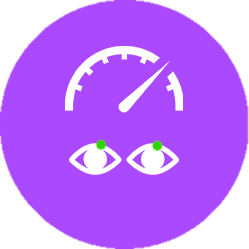 Avoiding unnecessary travel
All manometer Smart reader is designed as an effective add-on device to the current pressure gauge.
Type

Simano OCR

Dimensions

134 mm x 96 mm x 55 mm

Weight

200g

Battery capacity

Lithium Battery AA 8500mAh

Battery Life

6 Years *

Working Current

< 160 mA

Standby current

< 5μA

Humidity

0 – 99 %

Working temperature

-10º / + 55º

Storage temperature

-25º/ +70º

Recognition accuracy

> 99.9 %

Protection

IP68 – ATEX (EX II1GD IIC T6 Gda)

Reception sensitivity

-139 +/- 1dBm

Maximum system transmission power

NB:23 +/- 2dBm

Standing wave ratio

<3

Electromagnetic protection

Grade E1

Communication module

Nb-IoT **

* Operating at temperature from + 5ºC to 35ºC.

** Different network and compatibility requirements, depending on country.

*** Availability of anchoring accessories.
Responsible: Signos New Technologies, S.L.
Purpose: Respond to queries raised by the user and send them the requested information
Legitimation: User consent.
Addressees: Transfers are only made if there is a legal obligation.
Rights: Access, rectify and delete, as well as other rights, as indicated in the Privacy Policy.
You can find the complete information in our
Privacy Policy
.