Intelligent silo meter, identifies the quantity of feed at any given time
SMART METER FOR SILOS, IDENTIFY THE QUANTITY OF FEED IN YOUR SILOS AT ALL TIMES TO BE ABLE TO OPTIMIZE ROUTES AND SAVE COSTS.
SiSilo is a measuring device for silos, with our strain gauge you will identify the amount  remaining in your silos, it can also identify the temperature outside. Internet-connected for accurate control, with long service life. 
Main Characteristics
Anticipation, early warnings of depletion.
The device measures and sends the data, filling level and temperature every "x" minutes (configurable).
Easy to install.
SiSilo automatically connects to the Internet, just install and activate it, you will immediately receive readings.
Low-cost communication and long battery life.
Logistics cost reduction.
Stock rotation control.
Motion sensor alarm detection à Avoid false measurement readings.
ISO and good practices.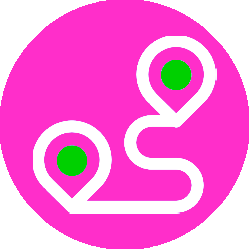 Type

SiSilo

Box Dimensions

100 mm x 100 mm x 40 mm

Extensiometer Dimensions

90 mm x 30 mm x 16 mm

Weight

200g

Protection

IP65

Battery life

Up to 3 years*

Battery

2 x AA

Sensor

Extensiometer

Optimal operating range

Temperature 0º to 50º

Temperature range

-40º – + 70º C

Humidity range

0 – 95%

Accuracy

+- 3% of reading

Communication

Sigfox or Wifi

* Battery life depending on configuration
Responsible: Signos New Technologies, S.L.
Purpose: Respond to queries raised by the user and send them the requested information
Legitimation: User consent.
Addressees: Transfers are only made if there is a legal obligation.
Rights: Access, rectify and delete, as well as other rights, as indicated in the Privacy Policy.
You can find the complete information in our
Privacy Policy
.