A solution that is designed as a push-button device for any type of call or warning and also includes GPS.
SiMultiB is a device with a keypad adaptable to any need: 
SiMultiB, is a solution designed with a keypad to be able to do any kind of alert or signal, with GPS and of easy installation. Having control over alerts, the client's assets position, reducing costs and emissions.
Main Characteristics:
Precise GPS location.
100% configurable membrane keypad, configurable for client needs (colors, branding…).
Configurable solution with up to 3 buttons to generate alarmsdepending on your needs.
5 configurable status leds
3 connection points, able to connect to externaldevices to automate processes, reducing costs. 
Rechargeablebattery.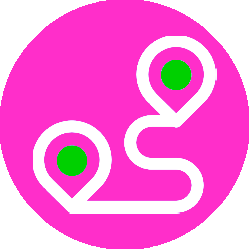 Type

SiMultiB

Dimensions

130 mm x 90 mm x 40 mm

Weight

250g

Battery capacity

Rechargeable lithium battery 18650 7600mAh 3.7v

Battery duration

1 year*

Humidity

0 – 99 %

Working temperature range

-10º / + 55º

Max temperature range

-25º/ +70º

Protection

IP67

Entry points

3 contact dry entry points

GPS

GNSS: GPS, Beidou, GLONASS

Communication

Nb-IoT **

Keypad

Membrane keypad, configurable, 3 buttons, 5 leds

* Dependiendo de condiciones climatologicas y nivel de cobertura

** Bandas soportadas B1/B2/B3/B4/B5/B8/B12/B13/B17/B18/B19/B

20/B25/B26/B28/B66/B70/B71

*** Opcional NB-IoT + LTE-M + 2G
Responsible: Signos New Technologies, S.L.
Purpose: Respond to queries raised by the user and send them the requested information
Legitimation: User consent.
Addressees: Transfers are only made if there is a legal obligation.
Rights: Access, rectify and delete, as well as other rights, as indicated in the Privacy Policy.
You can find the complete information in our
Privacy Policy
.