Device designed to connect self-compactors.
Signos IoT SiContainer is an industrial device designed to measure the fill level of different types of containers. It uses a single ultrasonic beam, capable of measuring up to 255cm depth.
The device has an accelerometer to detect movement of the container, which sends an alert immediately. The sensors are configurable via Bluetooth.
Fire alarm, frequency of measurements, current time and more can be configured.
The device is powered by replaceable batteries that periodically report their remaining capacity.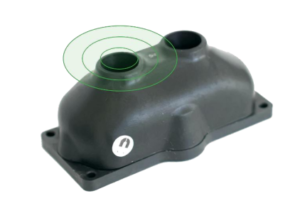 Single sensor LoRaWAN
Single sensor LoRaWAN and NB–IoT*
Single sensor LoRaWAN and Sigfox*
*has both modules, you can choose the preferred one via Configurator app
The Smart Sensors use ultrasound technology to measure the fill levels in bins and  containers and send the data to the Smart Waste Management System, a powerful  cloud-based platform, via the Internet of Things (Sigfox, NB-IoT, LoRaWAN) providing  cities and businesses with data-driven decision making, and optimization of waste  collection routes, frequencies and vehicle loads.
The received data are analysed and displayed through an excellent Dashboard which  includes maps, tables, graphs, data exports and fully automated planning of the  collection routes. The gathered data from sensors are presented also via Smart  Analytics which provides complex analytical views needed for decision making in terms  of planning and managing the capacity of the containers.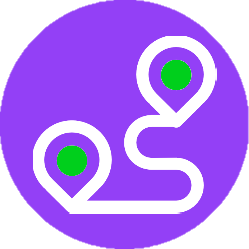 Type

Sicontainer

Networks supported

HW option A: LoRaWAN

HW option B: LoRaWAN and NB-IoT*  HW option C: LoRaWAN and Sigfox*

*has both modules, you can choose the  preferred one by Configurator App

LoRaWAN frequencies  supported

868 mhz, 915 mhz

LoRaWAN autorization method

OTAA, ABP

NB-IoT bands supported

B1/B2/B3/54/B5/B8/B12/B13/B17/B18/B19/  B20/B25/B26/B28/B66/B70/B71

BLE

YES

Configuration

YES. Configurator App.

Downlink configuration

YES

Distance measurement

YES. Single ultrasonic beam, 30° angle

Minimum distance

3 cm

Maximum distance

255 cm

Measurement times

24 times a day OR frequency of measurements  can be set from 1 minute up to 999 minutes.

Can be set via downlink.

Measurement calculation

Multi measurement with weight approximation.

Temperature measurement

YES. Microcontroller thermostat.

Overturn measurement

YES. Accelerometer.  Advanced tilt recognition  algorithm.

Fire alarm

YES

Weight batteries included

215 g

Weight battery excluded

165 g

Size (h/w/d)

50 mm/120 mm/54 mm

Mounting options

Screws/Clench/Rails

Power supply

up to 7 years*

Batteries voltage and capacity

3,6V, 2600 mAh

Batteries type

Lithium-thionyl chloride – Li-SOCl2

Battery replaceable

Yes, 2 batteries type LS14500 (2 x 20 grams)

Operating temperature range

-30°C to + 80°C

Device class

Class A

Adaptive Data Rate

YES

Counter up start number

1 (resetable)

Bins supported

All bin types with the depth up to 255 cm.

Turn on mechanism

Magnetic

Cover

Recyclable, polyamide with optical fibers.

Casing

IP69

Humidity level

0 – 100

* battery duration depends on local temperature, type and position of the bin,  master/slave role and frequency of measurement
Responsible: Signos New Technologies, S.L.
Purpose: Respond to queries raised by the user and send them the requested information
Legitimation: User consent.
Addressees: Transfers are only made if there is a legal obligation.
Rights: Access, rectify and delete, as well as other rights, as indicated in the Privacy Policy.
You can find the complete information in our
Privacy Policy
.