Connecting Auto-Compactors.
SiButtons device for auto-compactors: 
SiButtons is a solution that is designed as an additional device to the auto-compactor, easy to install. To be able to havecontrol over fill level and location at all times, achieving significant cost savings and reducing CO2 emissions.
Characteristics
Precise location with integrated GPS.
Membrane keyboard, which is 100% configurable to suit customers, being able to choose combinations, colors…
The current solution can incorporate up to 3 service buttons, that can generate different notices according to the needs. 
Incorporates 5 configurable LEDs status.
3 inputs, which are connected to the auto-compactor in order to automate processes, streamlining procedures and saving personnel costs.
Rechargeable battery, recharges when the auto-compactor is connected to the power supply, when not connected, it sends GPS location and status.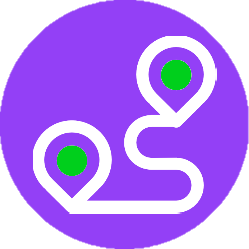 SiButtons, connect your auto compactors and save costs
Type

SiButtons

Dimensions

130 mm x 90 mm x 40 mm

Weight

250g

Battery capacity

Rechargeable lithium battery 18650 7600mAh 3.7v

Battery life

1 year *

Humidity

0 – 99 %

Optimal temperatures

-10º / + 55º

Maximum supported temperatures

-25º/ +70º

Protection

IP67

Inputs

3 dry contact inputs

GPS

GNSS: GPS, Beidou, GLONASS

Communication

Nb-IoT **

Front

Membrane keyboard, configurable – 3 buttons + 5 leds

* Depending on weather conditions and coverage level.

** Supported bands B1/B2/B3/B4/B5/B8/B12/B13/B17/B18/B19/B

20/B25/B26/B28/B66/B70/B71

*** Optional NB-IoT + LTE-M + 2G
Responsible: Signos New Technologies, S.L.
Purpose: Respond to queries raised by the user and send them the requested information
Legitimation: User consent.
Addressees: Transfers are only made if there is a legal obligation.
Rights: Access, rectify and delete, as well as other rights, as indicated in the Privacy Policy.
You can find the complete information in our
Privacy Policy
.